IWF SHANGHAI is the recognized annual event
IWF SHANGHAI is the recognized annual event, gathering of fitness manufacturers, agents, traders, brands and key players etc., which is now an influential and premium even in fitness and sports industry in Asia. Concurrent with CSE SHANGHAI (China Swimming Pool & SPA Expo), IWF SHANGHAI exhibits the top fitness, wellness and swimming equipment, supplies services. as well as the fashion styles, training and competitions.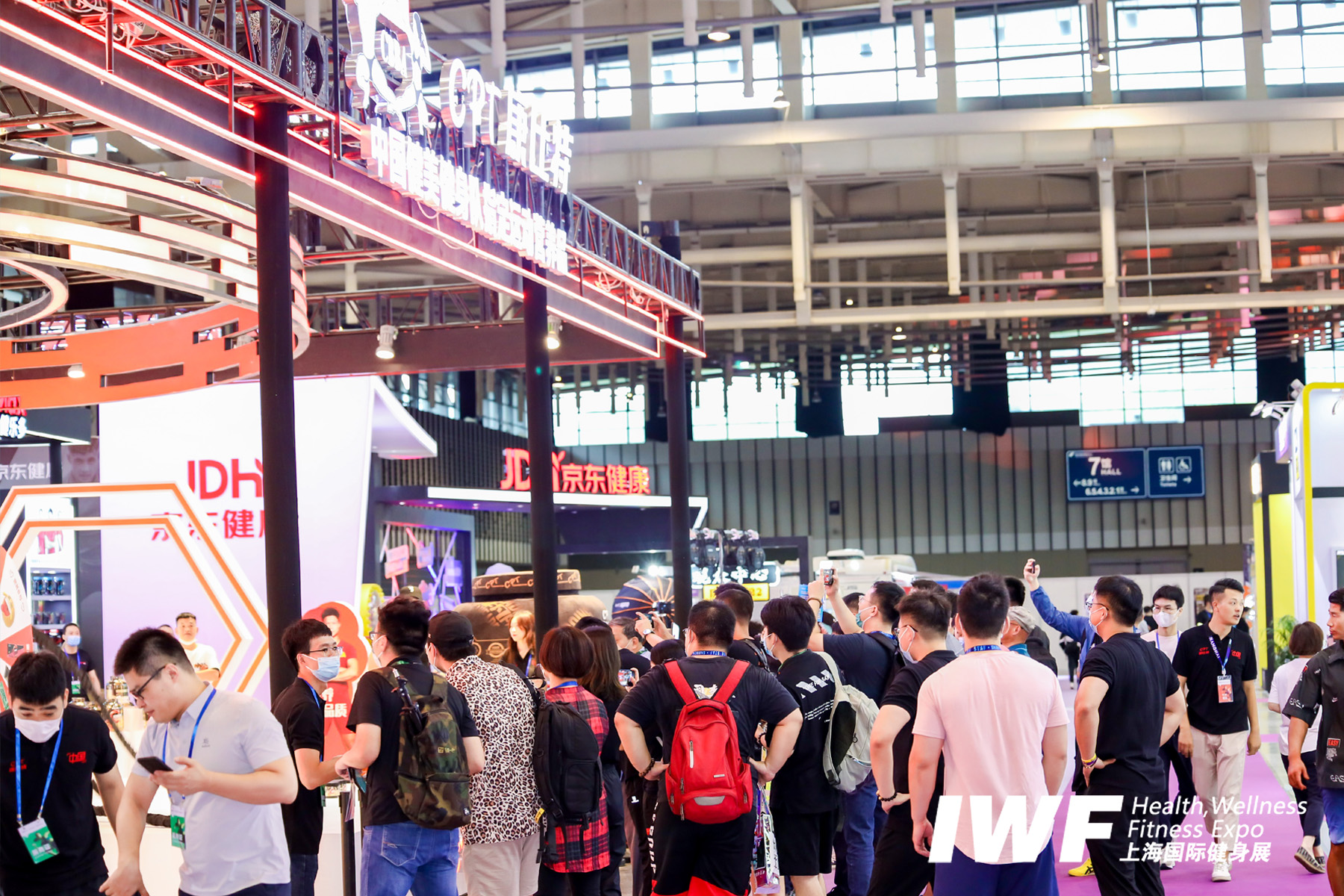 IWF SHANGHAI Fitness Expo will be held on June 24-26, at Shanghai New International Expo Center. During the exhibition, there are comprehensive products. including Commercial/Home Fitness Equipment, Fitness Accessories, Club Supplies, Sportswear and Fitness Apparel, Nutrition and Health Beverage, VR and Smart Fitness, Yoga Product, Sport R&D Technology etc., which estimated 90,000 sqm. exhibiting area, collected around 1000 exhibiting brands , and will corresponding over 100+ events (including forums, competitions, new products release, education trainings,etc.)
According to the previous Exhibits Report, Commercial Fitness Equipment accounted for 34.19%, Home Fitness Equipment occupied 22.61%, these years, with the the prevalence of home fitness, the proportion has risen. Club Supplies and Related appliances accounted for 20.27%, Nutrition and Health Beverage accounted 21.9%, Fitness and Health Consultation accounted for 12.5%, meanwhile covers the Fitness Equipment and ACC, Slimming & Muscle-incleasing Healthy Foot, also Pilates, Yoga and Indoor and outdoor sports leisure products, youth and students sports supplements and education & colleague sports equipment, swimming pool equipment and related, sports science and technology, sports medical equipment, sports and fitness facilities and construction, wellness and massage equipment, as well as VR fitness and smart wear product.
Here is the brief of CHINA MANUFACTURING BASE FOR FITNESS INDUSTRY
SHANDONG
NingJin Most of Chinese manufactures base for commercial fitness equipment.
OINGDAO: Concentration of high-end exporting fitness equipment.
ZHEJIANG -- Many Equipment Factories
e.g.
Yiwu:
The largest commodity wholesale center in China.
Ningbo
Home Fitness Equipment Production Base
Yongkang
Home Fitness Equipment Market Production Base
Jinhua
Home fitness equipment production base
Pujiang
FUJIAN
XIAMEN:
Mainly for OEM&ODM of home fitness equipment.
FU'AN:
Largest rehabilitation and massage equipment center.
QUAN ZHOU
Apparel and Shoes
JIANGSU
NANTONG: Most of Chinese fitness accessory manufactures,
e.g. dumbbell, kettlebell, barbell, apparel, bags, and related.
Last but mostly, IWF SHANGHAI, acts as an international industry platform sincerely invite you , overseas industry insiders to pay a visit on our exhibition, welcome to SHANGHAI·China, for more info, please contact: iwf@donnor.com or saijunchen@163.com,Wechat: IWF-SH