Home / News /
Company News
Pan Wei, Awarded as a Leading Figure of Social Organization in Zhejiang Province
Recently, the result of the selection activity of "2022 Zhejiang Branded Social Organizations and Leading Figures of Social Organizations", organized by the Zhejiang Civil Affairs Bureau was released.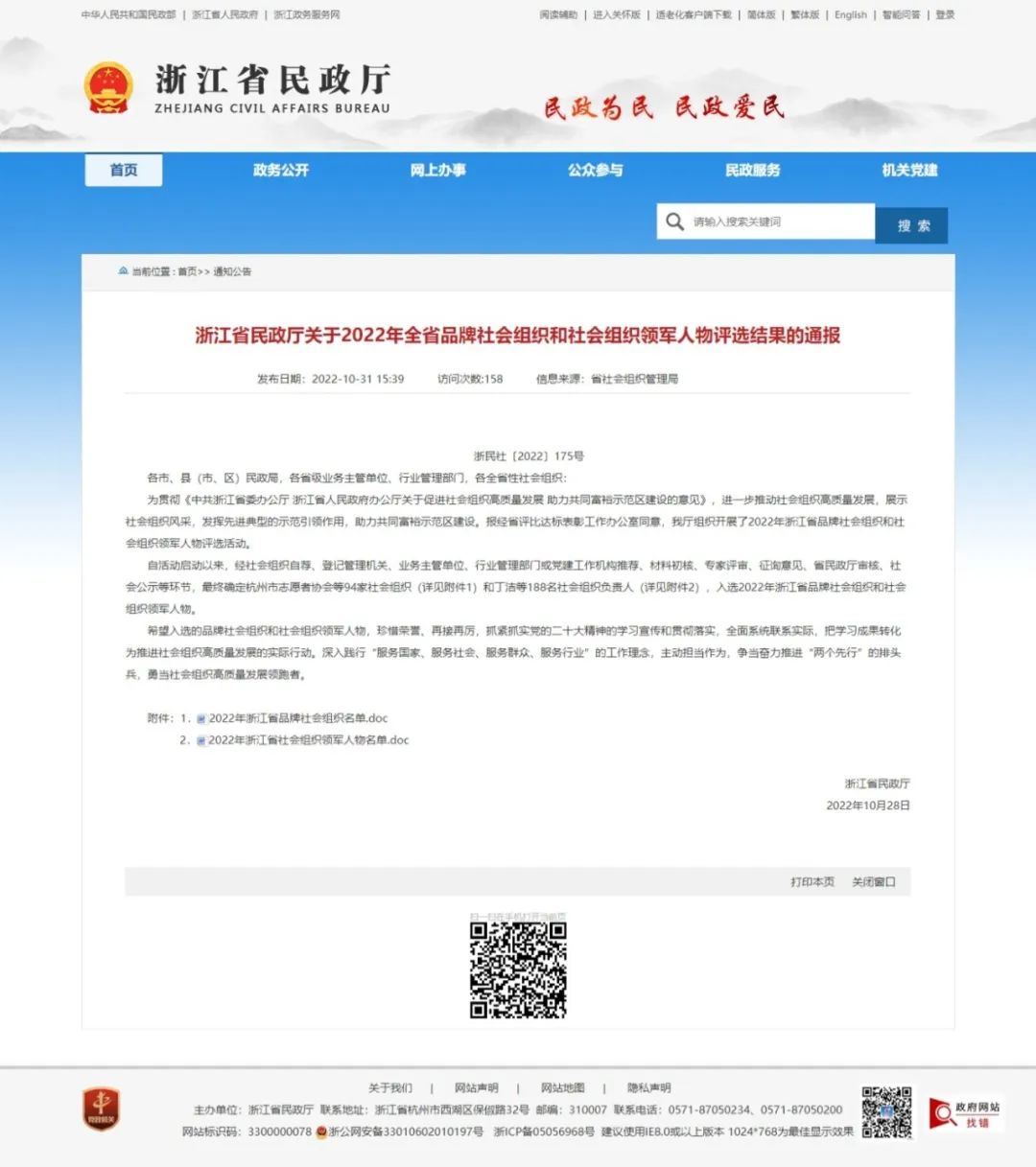 94 social organizations and 188 leaders of social organizations in Zhejiang Province were commended.
Pan Wei, President of Wenzhou Convention and Exhibition Industry Association and Chairman of Donnor Exhibition, was awarded as "Leading Figure of Social Organization in Zhejiang Province".
Congratulations!