Home / News /
Company News
The First China International Shoes Fashion Week Opened in Yongjia, Wenzhou
The 10th China Shoe Capital Footwear Purchasing Festival (Yongjia Special Session) - 2022 China International Shoes Fashion Week was successfully held at Valimart Footwear Industry Digital Intelligence Park on July 25th. This activity is hosted by the Yongjia County People's Government and undertaken by the Shoes Industry Association of Yongjia and Zhejiang Valimart Industrial Internet Co., Ltd.
During the fashion week, activities such as the Chinese footwear culture show and the 5G digital intelligence trade meeting were successfully held, which made more people understand the humanistic connotation, fashion image, and industry status of Yongjia's footwear industry. Yongjia confirmed its position as the core area of the Chinese footwear capital on both sides of the Ou River through this activity.
The 5G digital intelligent trade meeting is a new model of the trade fair that came into being under the trend of digitalization. With a 60,000-square-meter offline digital park, the trade meeting attracted nearly 100 industrial leading companies from Wenzhou, Guangzhou, and Sichuan, and more than 2,000 domestic merchants placed orders online and offline. Based on the model of "high-quality shoe companies exhibiting + professional buyers ordering", taking the form of "online ordering + offline ordering", the trade meeting helps domestic enterprises connect with domestic and foreign buyers by using industrial Internet tools.
One of the industrial internet tools is the live broadcast. Wenzhou Donnor Exhibition Co., Ltd. and Wenzhou University School of Foreign Studies have jointly organized a liver broadcast during the exhibition, which has attracted more than 20 buyers from overseas countries such as Vietnam, Russia, Malaysia, Egypt, India, Kazakhstan, and Kyrgyzstan.
During the live broadcast, Mr. Xu Wei, President of the Shoes Industry Association of Yongjia, introduced the overall situation and strengths of the footwear industry in Yongjia. Anchors and senior procurement experts introduced products of Yongjia's footwear enterprises and the on-site exhibition situation, which helped the visitors who couldn't come and visit the fair physically realized the exhibition further by watching the live broadcast.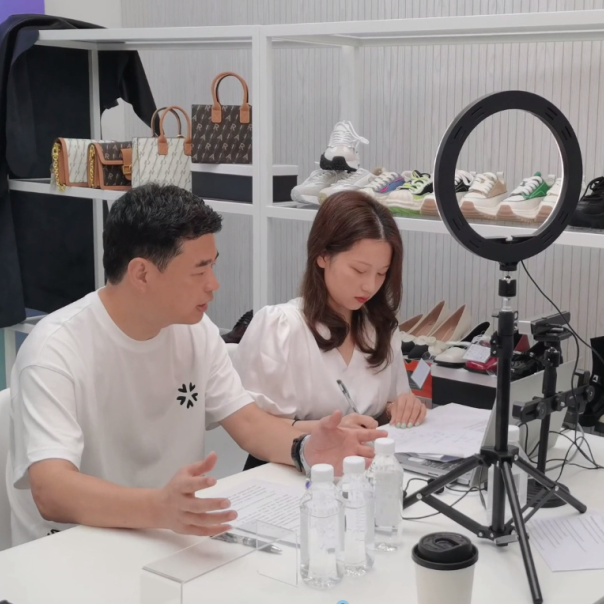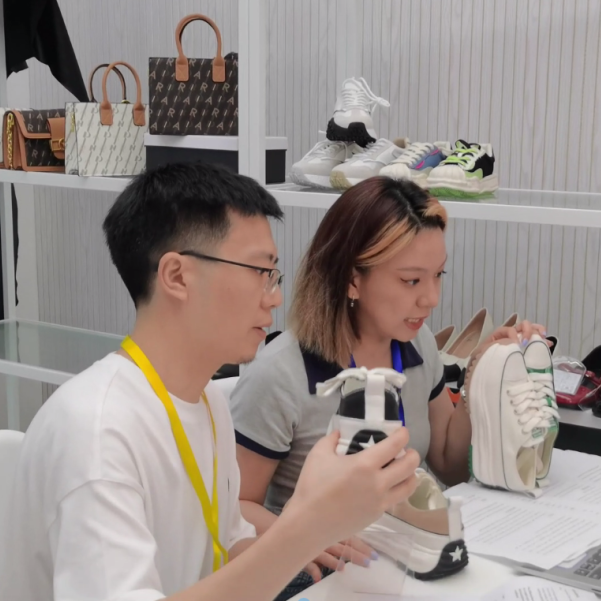 This event reflected the cooperation and efforts of the government, associations, industries, enterprises, exhibitions companies, colleges, and universities. The image of Yongjia and China's footwear brands has been displayed more clearly to global audiences.。
To comply with the trend of digital development, Donnor has paid more attention to developing online exhibition services. Several online b2b platforms, such as "NOTEOPTICS.COM", "LEATHERSHOETECH.COM", "WPVB2B.COM", "HARDWARELOCK.NET", "NIHAOSPORTS.CN" and "WZIEP.COM" has been built and used for organizing online business matchmaking meetings. In recent years, even under the epidemic, Donnor is still trying its best to build high-quality platforms for domestic enterprises for product display, technical exchange, and business cooperation.
In the future, Donnor will continue to contribute its utmost to the development and digitalization of Wenzhou's footwear industry.