Home / News /
Company News
Donnor become the UFI-certified brand Exhibition Group Company member
On June 10, Shanghai Donnor Exhibition Co., Ltd. (hereinafter referred to as Donnor) passed the group membership certification of the Global Association of the Exhibition Industry (UFI) and officially became the company UFI member with the form of whole group company in China.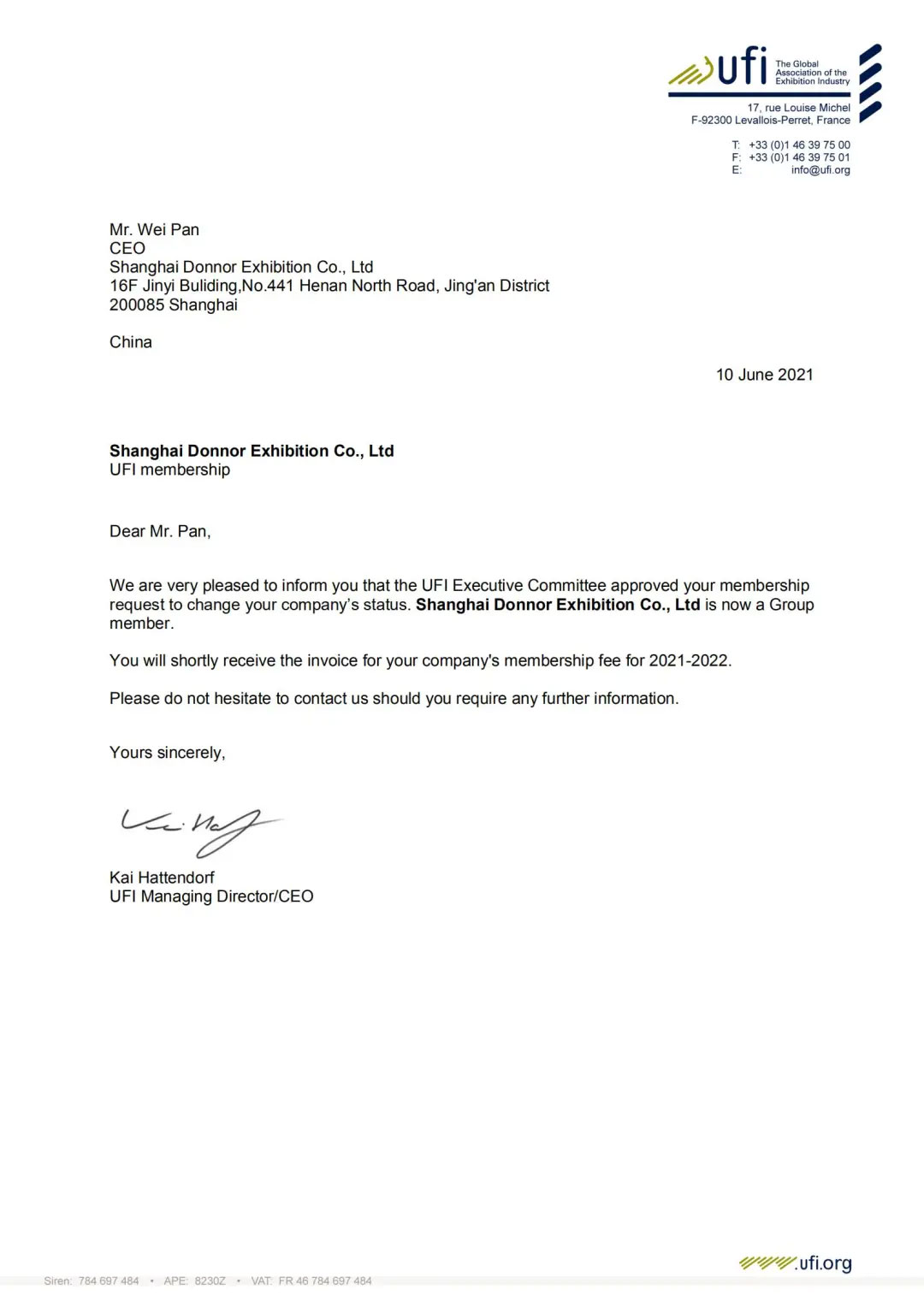 UFI brief intro
UFI is one of the most important international organizations in the international exhibition industry. Leading companies from various countries have joined UFI as members, or are proud to have UFI-certified brand projects. UFI members have become the main force of the most influential enterprises active in the exhibition industry in the four places across the strait.
The current general knowledge in the international exhibition industry is: UFI's recognition is a sign that the exhibition has international high-quality trade quality.
The meaning of becoming a company member of UFI Group
UFI certification audit is rigorous, and has strict requirements on the scale of the exhibition, the history of the exhibition, the proportion of foreign exhibitors, and the proportion of foreign visitors. When an exhibition joins UFI, it is recognized by the exhibition industry that the professionalization of the exhibition has reached the international level. And Dana Exhibition joining UFI as a group member is a certification of Dana Exhibition's strength! This certification is a sign that the quality, ability and internationalization of exhibitions hosted by Dana Exhibitions have been recognized by global counterparts.
It is the "Gold Medal" of the global exhibition industry and can withstand scrutiny and market tests!